Established in March 1994, Eikon Technologies has successfully been servicing the geophysical community for 27 years. It designs and sells leading-edge geophysical data processing, mapping, imaging and simulation software for mining exploration and development, oil and gas reservoir characterization and modeling, environmental control and geotechnical construction. It also offers contract research and software services as well as a range of geophysical services and training.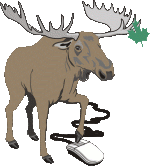 Eikon Technologies started with a prompt-based 3D forward electromagnetic modeling program, which, over the 27 years of the company's existence, has gradually developed into the state-of-the-art comprehensive geophysical interpretation platform EMIGMA©. It now integrates optimum solutions for Magnetics, Gravity, EM/IP/Resistivity, CSEM, MT and VLF plus crosshole applications and a number of specialized hardware support functions. Its predecessor, GeoTutor, though featuring fewer capabilities, has proved to be a powerful and sophisticated tool for 3D modeling for educational purposes. Having adapted GeoTutor for use for university students and academics, we provided an important contribution to the education and training of future geophysicists. Our newest product, QCTool, is a data QC/QA, editing, plotting, gridding, mapping and processing tool encompassing an exciting new design to give you all the fundamental tools you need in one low-costing and easy to use integrated package. QCtool also provides specialized processing such as magnetic compensation and marine gravity and magnetics processing.
Eikon Technologies' highly professional team keeps up with the most recent trends in software development, geophysical data interpretation and applications. We update our products almost on a daily basis, doing our best to find optimum solutions to the most challenging problems and meet the rapidly growing demands of the geophysical community worldwide.